Campaigns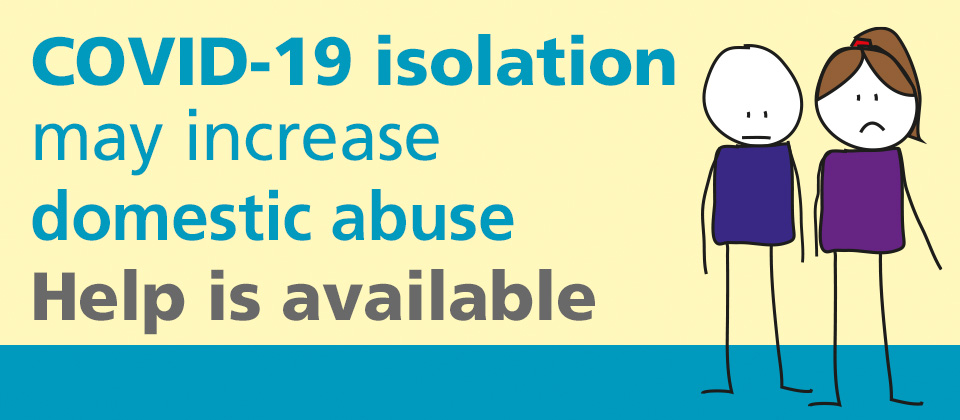 Here you will find some of the latest campaigns from Devon and Cornwall Police, the Victim Care Unit and other organisations working to prevent crime and support people who have experienced crime in Devon, Cornwall and the Isles of Scilly.
Living with abuse at home

During Covid-19 some people may be feeling unsafe because they are having to spend more time at home with a partner or family member who is harming them in some way. Domestic abuse comes in many forms and during Covid-19 some people will be feeling very isolated.
Although Covid-19 has affected the way in which some services are running right now, help is still available.
Sexual violence during the pandemic
If you have experienced rape or any form of sexual violence during the Covid-19 pandemic help and support is still available. If what you have experienced happened to you outside of the government restrictions (for example you were at a house party that should not have been taking place due to the rules on social distancing, or someone outside of your household came to visit you or you visited them) you can still get help and you will not receive a fine from the police for breaching the regulations. That's something which has been agreed by Devon and Cornwall Police and the Crown Prosecution Service.
There are a number of services who can offer you practical help and support. The staff in those services will not judge you and can help you explore what options are available and best for you. You may want to talk to the police about your experience, but if you don't you can still access help and support. Find information about the services available here, (under the 'sexual violence' tab).
You can also:
Access help and support from a Sexual Assault Referral Centre
A Sexual Assault Referral Centre (SARC) can offer medical, practical and emotional support to you if you have been sexually assaulted or raped. There are SARCs in Exeter, Plymouth and Truro. SARCs have specially trained doctors and counsellors to care for you. If you are considering reporting the assault to the police, they can arrange for you to speak with a specially trained police officer who can explain what's involved. You don't have to report to the police if you don't want to.
At a SARC you can receive:
non-judgmental assistance and support for men, women and children
crisis support
forensic medical facilities and examination
referrals into other services for sexual health advice and emergency contraception
support for recent sexual assault
help in accessing support for historic abuse
Impartial advice on reporting to the police
A referral to an Independent Sexual Violence Advisor for practical and emotional support
Support through the criminal justice system
Pre-trial counselling for those going through the criminal justice system
To find out more about the SARCs and how to contact your local centre visit sarchelp.co.uk. You can also call 0300 303 4626.
Talk with an Independent Sexual Violence Advisor
Independent Sexual Violence Advisors (ISVAs) provide independent support for women, men and children who have experienced a recent or historic rape or sexual assault and have reported to the police. ISVAs also provide support to those who have not reported their experience to the police but are still considering what they should do. The type of support that an ISVA can provide, varies from case to case and it depends on the needs of the individual and their personal situation. You can contact the ISVA service on 03458 12 12 12 or find out more at firstlight.org.uk/for-you/.
In an emergency
If you are in danger now or at immediate risk of harm or further harm, always call the police on emergency telephone 999.
If it's too dangerous to speak on the phone in an emergency you can make a silent call. Silent 999 calls are not automatically transferred to the police. If you have made an emergency call but can't speak (because you believe you will be in danger if you are heard), dial 55 when asked to do so by the emergency operator. Find out more about silent calls.

Report domestic abuse or sexual violence to the police if it's not an emergency
If you want to report domestic abuse that's happening to you or someone you know to the police you can use livechat, email, form, or phone 101


Help and support if it's not an emergency
call Victim Support on 08 08 16 89 111
if you're not sure what you need you can call the Victim Care Unit on 01392 475900
find a service in your area on the Devon and Cornwall Police website

Finding self-help information
You can also check out self-help guides to help you cope with abuse.


Find out more about the campaign
You can find out more about the campaign on the Devon and Cornwall Police website.
Are you looking for help?